Bishop's Management Group letters are sent approximately once a month to the clergy, churchwardens, lay ministers, diocesan and cathedral staff, they are included in your monthly Peterborough Diocesan News distribution.
They are mainly informative, may include policy announcements, or raise discussion on strategic and longer-term issues. Here is the most recent letter, earlier letters are linked below.
---
BISHOP'S LETTER 11 17 November 2023
Dear Friends
"The light shines out in the darkness, and the darkness has not overcome it" (John 1:5)
As we approach Advent, we can wonder if the news could be any gloomier: wars, floods, poverty and pain abound. Yet our God is revealed as one who stoops to enter such a world and redeem it, who draws especially close to the suffering. A single candle in a dark room has power to shine a great light. As I travel around the diocese, I am both humbled and impressed by the countless acts of kindness, grace and service that churches are offering their communities. Thank you so much for the light and hope you bring to so many.
It was wonderful to see all our Clergy together at the Study Day focusing on Growing Faith. I am inspired by the work that is going on within our Gen2 Team, parishes and our partner organisations to place children and young people at the very centre of our mission. Do look at the resources that are all available on our website and don't hesitate to get in touch with the Gen2 team, or each other through the directory, to continue to share this great work and help it flourish.
Yesterday we moved a step closer to the arrival of Bishop Debbie as our new diocesan bishop. Having been announced as our new bishop-designate in September, the college of Canons gathered at the Cathedral yesterday to formally elect her. This election will be confirmed at a ceremony in Lambeth Palace in December before her installation at the Cathedral next year. Please continue to pray for her and Paul as they say farewell to friends and colleague in Winchester Diocese and prepare for life and ministry among us.
This past week also saw General Synod meet and again spend two days debating proposals emerging from the Living in Love and Faith project. Our website carries some more information about what has been taking place here. This week, after again many hours debate and close votes, the General Synod voted for a suite of materials called the Prayers of Love and Faith to be commended for use with same-sex couples in ordinary church services. This permission is likely to come around mid- December. The use of new services for same-sex couples will be put forward for debate within all dioceses and be brought back to General Synod within the next two years. Meanwhile, standalone services may be introduced on a trial basis sooner than this under a different legal process. I am grateful to our Synod Reps for their time and contribution to Synod. I acknowledge this is a difficult conversation for us all and can bring great hurt. Please know that I support you all and if you wish to discuss this further or are finding it is affecting you there is a team of LLF chaplains, who represent a diverse range of views and experience, with whom you can speak. Please contact my Chaplain, Steve Benoy to be put in touch.
I am grateful to those who assist me and colleagues in the Bishop's Management Group in the care of clergy across the diocese. I am delighted that Revd Derek Waller and Revd Irene Cobley have recently agreed to become Chaplains to Self-Supporting Ministers, Derek for the Oakham Archdeaconry and Irene for Northampton. As self-supporting ministers themselves, this will be in addition to their current parochial roles. The aim is to encourage and be pastorally available to SSM's, to create opportunities for sharing and learning about SSM ministry, and that we might also learn from and reflect on this experience of ministry. If you are an SSM, I am sure you will hear from them in the coming months as they enjoy getting to know and be known by you.
May the light and peace of Christ be with you all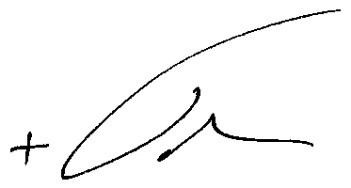 +John
---
Previous letters
Bishop's Management Group Letter 10 - 10 October 2023
Bishop's Management Group Letter 09 - 13 September 2023
Bishop's Management Group Letter 08 - 8 August 2023
Bishop's Management Group Letter 07 - 12 July 2023
Bishop's Management Group Letter 06 - 15 June 2023
Bishop's Management Group Letter 05 - 17 May 2023
Bishop's Letter 04 - 19 April 2023
Bishop's Letter 03 - 15 March 2023
Bishop's Letter 02 - 14 Feburary 2023
Greetings from the Acting Bishop - 17 January 2023