Archdeacons Letter: 15 June 2023
To Lay and Ordained Ministers:
Getting closer to your local schools
It has been a while since, as chair of the DBE, I have written to thank you for all that you do to make your local schools places where the presence of Jesus can be seen, heard and sensed. It as an absolute joy and encouragement to hear from so many headteachers that links with local churches are strong, joyful and creative. I know that a vast amount of time, energy and creativity goes into the building of positive relationships. Thank you.
On the Diocesan Website (Gen2 Team pages), you will find A Guide to Contacting Schools and Top Tips for Blessing Schools and many great resources that will help you in your weekly contact with local schools. Here's an easy link: https://www.peterborough-diocese.org.uk/children-youth/support-and-resources/resources-to-use-at-school.php
Please look at these. Sometimes, even for those who have been working closely with schools for many years, it just helps to see something from another angle. My thanks to the Gen2 Team for producing these excellent resources.
Thanks too for those who, over the years, have continually come up with creative ideas that enable (often un-churched … dreadful phrase, sorry) children and families to forge natural links with their local church:
A late breakfast for parents who have dropped off children at school and who have an hour to spare before the next appointment. Coffee, croissants and conversation – potentially linking into something else … maybe Alpha.
A gathering where children and families are invited to church to celebrate the partnership between school and church at the start of the school year. A joyful and exuberant time … perhaps including a presentation to every child … something as simple and durable as a colourful partnership certificate. It needn't cost the earth.
A family walk … highlighted through school … maybe starting at the church with a song and a prayer … then a walk … then lunch and maybe a simple thought for the day … then a walk … and closing back at the church with prayer and a blessing. That sounds a tad formulaic, but a family walk can take any shape and pattern. Don't rush. Make time to chat. Enjoy.
A pilgrimage walk. That sounds rather grand, but it's a chance to enjoy company, countryside, conversation and (drum roll) quietness.
A regular accessible church celebration where all are invited and welcome and where all ages take part. Interactive. Not too long. Good refreshments.
Craft Workshops … Holiday Clubs … Messy Church … Splashy Church(!) … Muddy Church … Art Groups … Warm Hubs … all welcoming local school children and their families into the life of the church. There are opportunities everywhere.
There's so much going on. God is alive and well and living in the Diocese of Peterborough!
You may have heard of the Growing Faith Adventure. It seeks to bring together the three spheres of church, school, and household – in how we think and in what we do. It is not yet another project but rather a new way of thinking about how we engage with children, young people and families. It requires a culture change in the whole church and diocese, where we seek to look at everything we do, and every decision we make, through the lens of what it means for children, young people and families. Peterborough Diocese is one of six Growing Faith Trailblazer Dioceses. That means we are encouraging all our parishes and schools to engage with this vision. The Gen2 Team are leading on Growing Faith but working closely with all diocesan teams, the Board of Education and senior leadership. If you're not really sure what this is about, why not get in touch with the Gen2 Team?
My thanks to all who are seeking to ensure that children and young people are at the heart of all that we do. I pray that you will receive joy and much encouragement as you share the love, mercy and grace of Jesus in our schools and communities.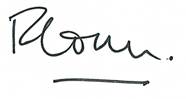 The Venerable Richard Ormston
Archdeacon of Northampton and Chair of the Peterborough Diocesan Board of Education