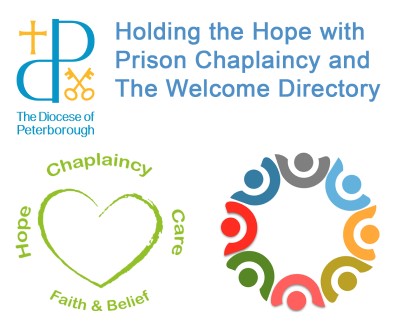 The Welcome Directory is a nationwide list of faith communities who want to provide a genuine welcome and appropriate support for people leaving prison. It is a government funded initiative, supported by the Church of England. Sadly, relatively few Anglican parishes have offered to be in the Directory, compared with (particularly) free churches.
Helen Dearnley, who is Bishop Donald's Adviser in Chaplaincy, and works at a senior level within the Ministry of Justice overseeing prison chaplains, has suggested that Peterborough might become a pilot diocese to encourage more Church of England involvement in this important work.
Bishop Donald warmly commends The Welcome Directory and encourages parishes to consider being a part of it. Eventually this will require the incumbent and two volunteers from each congregation; however, incumbents may sign up to register interest without having found volunteers initially.
Click here for an information leaflet which includes links to three short videos telling you more.
Click here to register interest (enter "Peterborough Pilot" in both the "Prison Link" and the "Welcome Directory Champion" boxes in the form)